Services for Internationally Trained Professionals
Professions North/Nord specializes in assisting internationally trained professionals reach their career goals by bridging the gap between education, experience, culture and employment.
Our goal is to help you acquire the information, training and resources you need to be successful in securing a career in your field in Northern Ontario.
Eligibility Criteria
Applicants are assessed on a case-by-case basis with final determination and Professions North/Nord program acceptance made by the Selection Committee. Eligibility criteria is subject to change at any time.
Status

Citizen

Permanent Resident

Convention Refugee

Employment Status

Unemployed

Underemployed

Residency

Residing in Ontario and willing to relocate to Northern Ontario
| | |
| --- | --- |
| Education | Post-secondary diploma/degree obtained outside of Canada |
| Experience | Minimum of 2 years of experience in profession |
| English or French proficiency | Minimum level 7 Canadian Language Benchmark or equivalent |
Participant Testimonials

"I was unsuccessfully looking for work for about 6 months in Ottawa. I started to lose faith, but I know God never forgets us. After contacting Professions North, in about one month, I got a position as a Mechanical Engineer. I am thankful and highly impressed for the effective, timely and professional services that Professions North provides."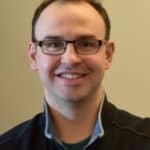 "I was impressed about how well Professions North helped me for an upcoming job interview. A team of three people conducted a mock interview. They asked me very well-prepared and challenging questions which ultimately boosted my confidence and interview skills. A very pleasant and professional team of people."

"After struggling for more than four years in survival jobs in the retail industry, including store manager… I came across Professions North who offered me the skills and the contacts to prepare myself for the opportunity I was waiting for."

"I would like to thank Professions North for the great help they provided to me. With their fruitful service, I got a great new job within one month… the amazing part is after employment services they still provide local settlement information."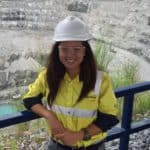 I was a newcomer to Canada with high hopes and dreams of landing a job related to my profession. I thought I was prepared enough for my job search not until a professional network introduced me to PNN. The staff were so professional and knowledgeable in their field. They assisted me when it comes to my job search, resume writing, job application and interview preparation.

Their approach and method is very efficient and really helped me to become a confident and competent job seeker. Not only have I found a job related to my profession, but I get to resume my career with the company I have always been proud working for even after relocating here in Canada. PNN helped me in this journey from finding the perfect opportunity and in achieving my dreams.
"Thank you for Professions North/Nord (PNN) for helping me with my job search. PNN first helped me clean up my resume. They then were able to match me with an opportunity that has turned out to be a great fit. After starting my job, PNN staff followed up to make sure all was going well with my job. Thank you PNN."
"I would like to thank Professions North for all the great help and friendly support they provided me at a time when I required it the most. I was new to Sudbury and didn't know anyone here, when I learned about PNN's services. From the first day I went to their office, the staff members made me feel cozy mentally and did not waste any time. They took all my professional details and started working on my resume and building my LinkedIn profile. It didn't end there, they helped me to build my network and introduced me to various people in the city who were already working in a similar field. Finally, within 2 months, I got a job in my field. The best part is that the staff still stays in touch with me and provides local settlement opportunities. When I look back, I went in the PNN office for help and I walked out with friends for life."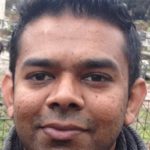 I began my job search long before coming to Canada, without success. Once I was in Canada, Professions North/Nord helped me to format my resume for the Canadian job market. The PNN team also directed me to job fairs and recruitment events - exposing opportunities that do not appear on recruitment websites. I also had the opportunity, through networking events, to meet professionals in my field who clarified professional licensing procedures.
As an internationally educated and trained professional, I had challenges finding healthcare jobs and more so being able to practice my profession in Canada. I am thankful that I was introduced by an employment agency to Professions North/Nord. Since then I knew I had an amazing partner in reaching my career goals. The staff are very professional, efficient and knowledgeable. Professions North/Nord provided resources in bridging the gap to be registered in my profession in Canada. They also assisted me in many ways to be equipped with the needed tools that enabled me to be a successful job seeker. They provided me with valuable information and assistance in conducting successful job searches as well as reviewing and writing specialized resumes and applications. They provided me with mock interviews and offered helpful feedback. Professions North/Nord has been instrumental not only in assisting me in securing a job related to my field but also in my journey towards successfully transitioning back to my career. The great thing about Professions North/Nord is the continued support after securing employment. I want to thank all of the staff at Professions North/Nord for the outstanding professional assistance they provided me all throughout my journey in successfully securing a career as a Registered Nurse in Canada.